Have you ever noticed that almost all photos of staged rooms have plants? Well, that's no accident. Plants add depth and comfort to a space, making it feel more welcoming and inviting. And when it comes to showcasing a business space, you want to make sure that developers, potential tenants, and prospective clients have a lasting impression of your space. That's where indoor plants and customised office plant fitouts come in. This is about setting up the space for the successful future tenant as part of the package deal.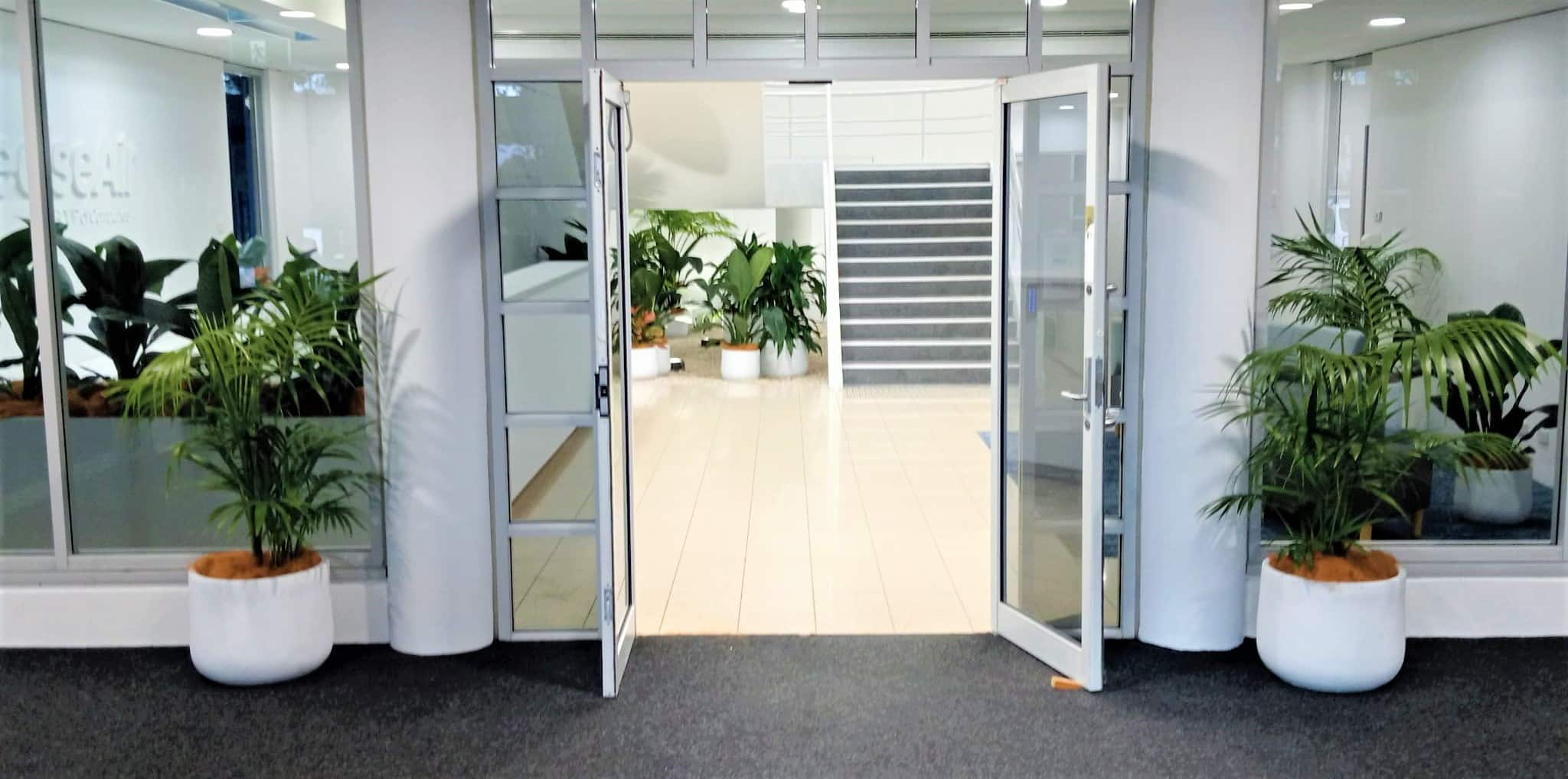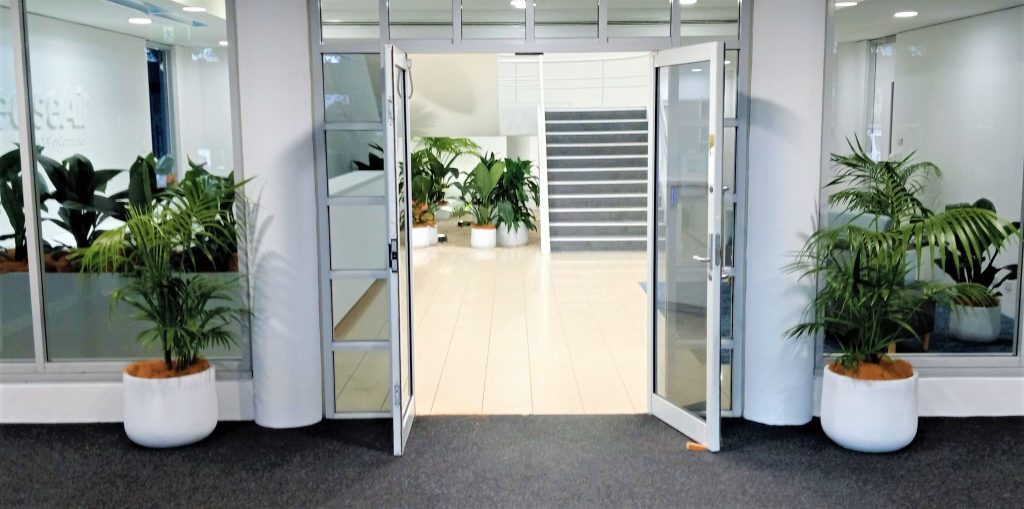 Creating a visually appealing and inviting space can be a challenging task, but with the help of office plant arrangements, it can be achieved effortlessly. Indoor plants not only add beauty and colour to a room, but they also have numerous health benefits. They can help purify the air, reduce stress, and boost productivity.
Whether you're looking to sell or lease your commercial property or create a welcoming space for your employees and clients, incorporating plants into your design can make a big impact. This is about setting up the space ready to go for the long haul. In this article, we'll explore the benefits of office plant fit outs and staging and how they can help you focus on your core business so your business will thrive.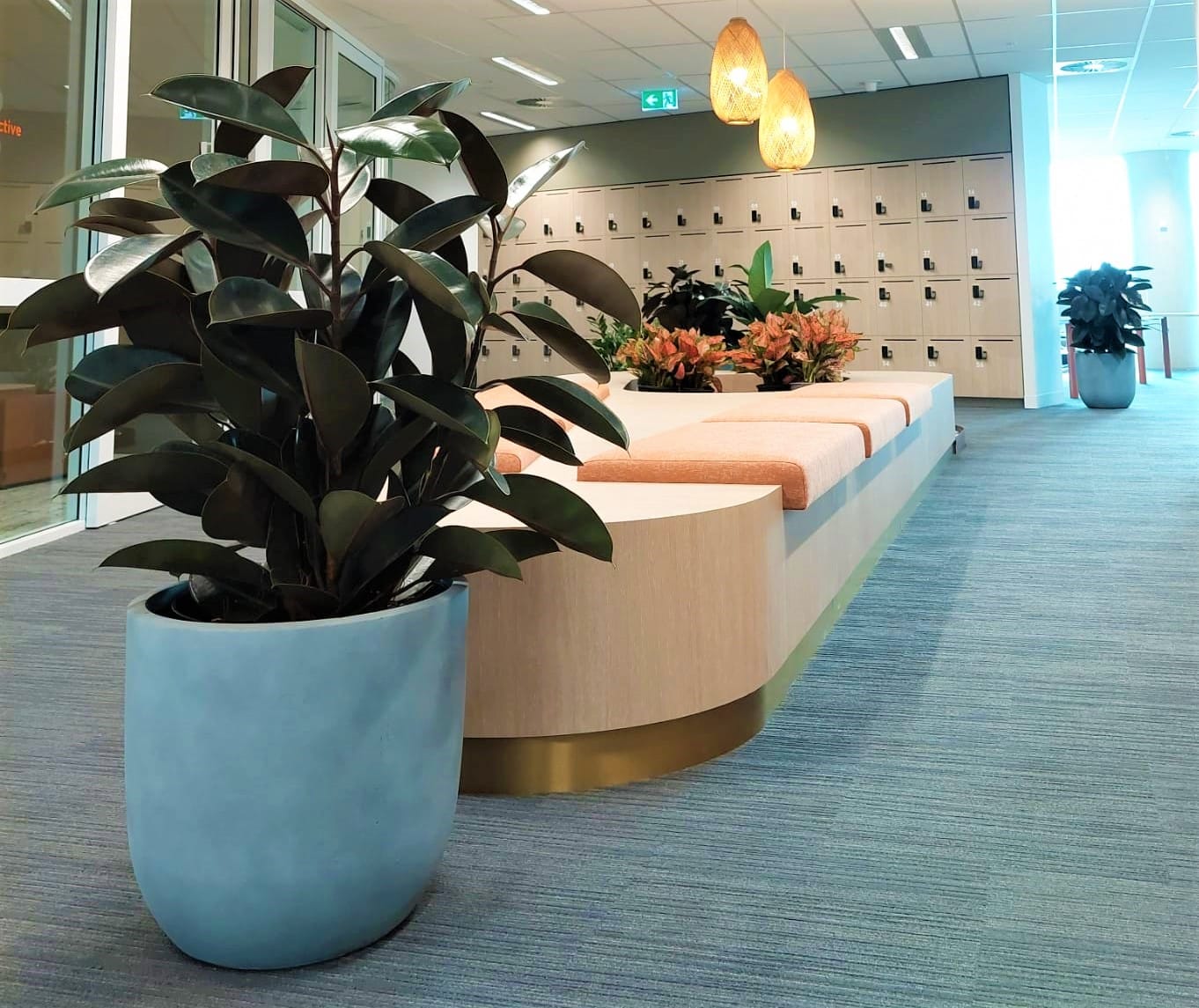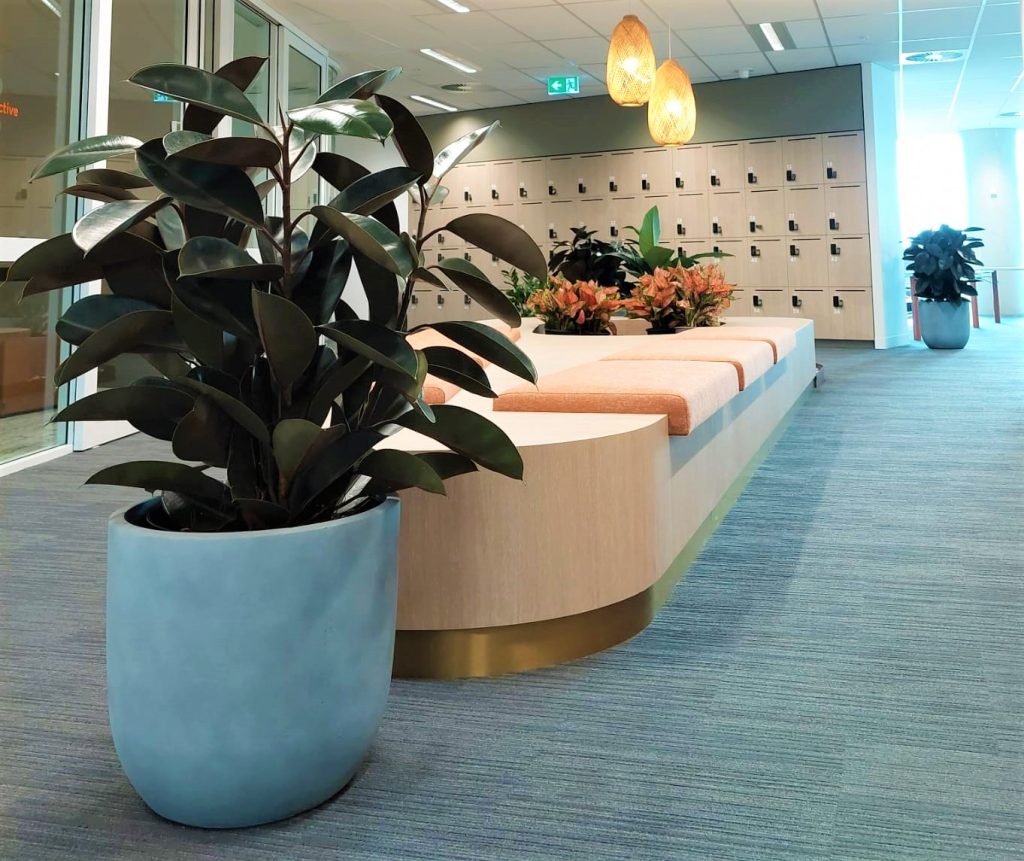 Why is staging with plants important?
Real estate photography
When it comes to commercial real estate photography, staging is key. And when it comes to staging, plants can make a big difference. By incorporating plants into a staged commercial office space, you can make it look more inviting and give potential renters or buyers a sense of how the space can be used. Including plants into the package deal reduces the 'to do' list for any potential tenant moving into the space as indoor plants are already in place. Plants can also add a touch of colour and warmth to an otherwise sterile space, making it feel more inviting. In short, you can make a lasting impression with plants in your commercial real estate photography.


Workplace decor
If you're looking for a simple and effective way to improve your office decor, then look no further than the humble plant. Not only do plants add a touch of natural beauty and tranquillity to any space, but they also offer numerous health benefits that can ensure better productivity in the workplace and improved wellbeing. With so many different types of plants to choose from, you're sure to find the best office plants that will complement your existing decor and make your space feel more inviting.
A stunning custom office plant fit out can help businesses attract potential clients, the public, or anyone else you want to impress. With the right combination of plants and design elements, you can create an environment that is both welcoming and professional. Fully maintained live plants already installed is a smart low cost attractive point of difference to successfully lease a space. Commercially its just a fraction of another week that the tenancy remains empty.
Developers
Developers are often tasked with turning an empty lot or building into a vibrant community space, and that's where plant staging comes in. By incorporating plants into their design plans, developers can help potential investors and buyers envision the building as more than just concrete and brick. Plants can add a sense of life and vitality to an otherwise sterile space, making it feel more welcoming and inviting.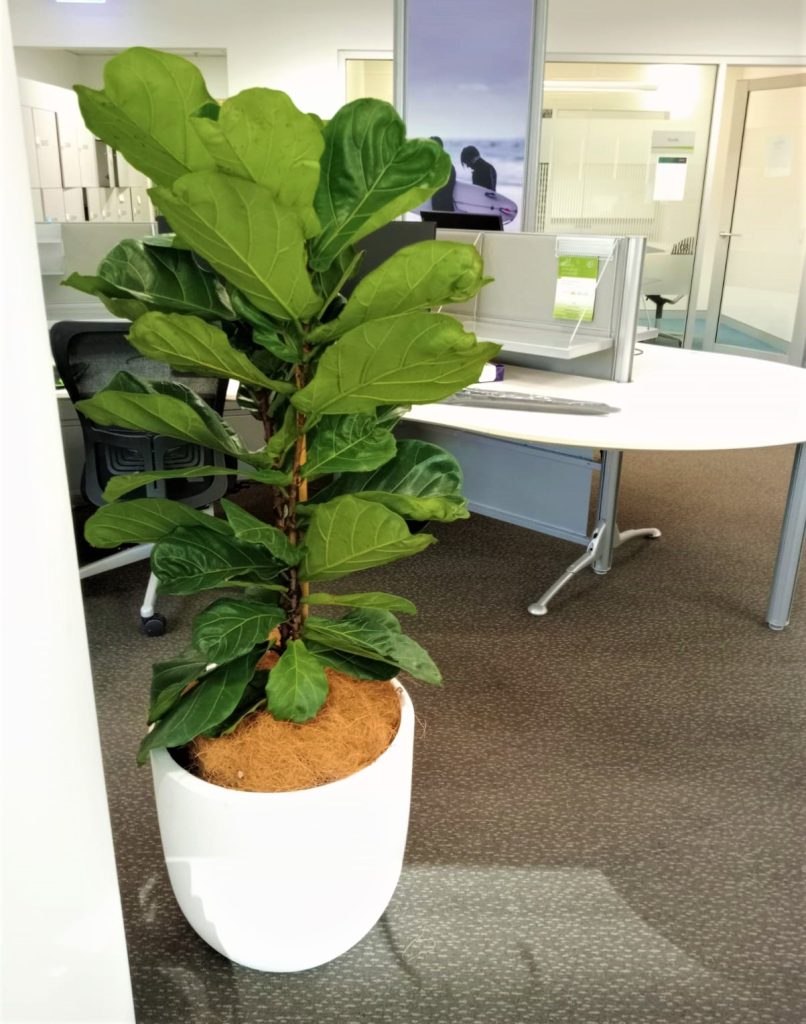 Plan where the plants will go
If you're looking to start plant staging in your office or commercial space, the first step is to plan where the plants will go. This will help you visualise where larger plants can go to create a statement piece, where smaller ones can be tucked away to add texture, and where they'll stand out and liven up a room the most. When deciding on plant placement, it's important to take into consideration factors such as the amount of light each area receives. Some plants thrive in direct sunlight, while others prefer indirect light. Consider the direction that the window providing the sunlight is facing, as well. North-facing windows in the southern hemisphere tend to get more light and are great for plants that prefer direct light, while south-facing windows tend to get less light and are great for plants that need indirect light.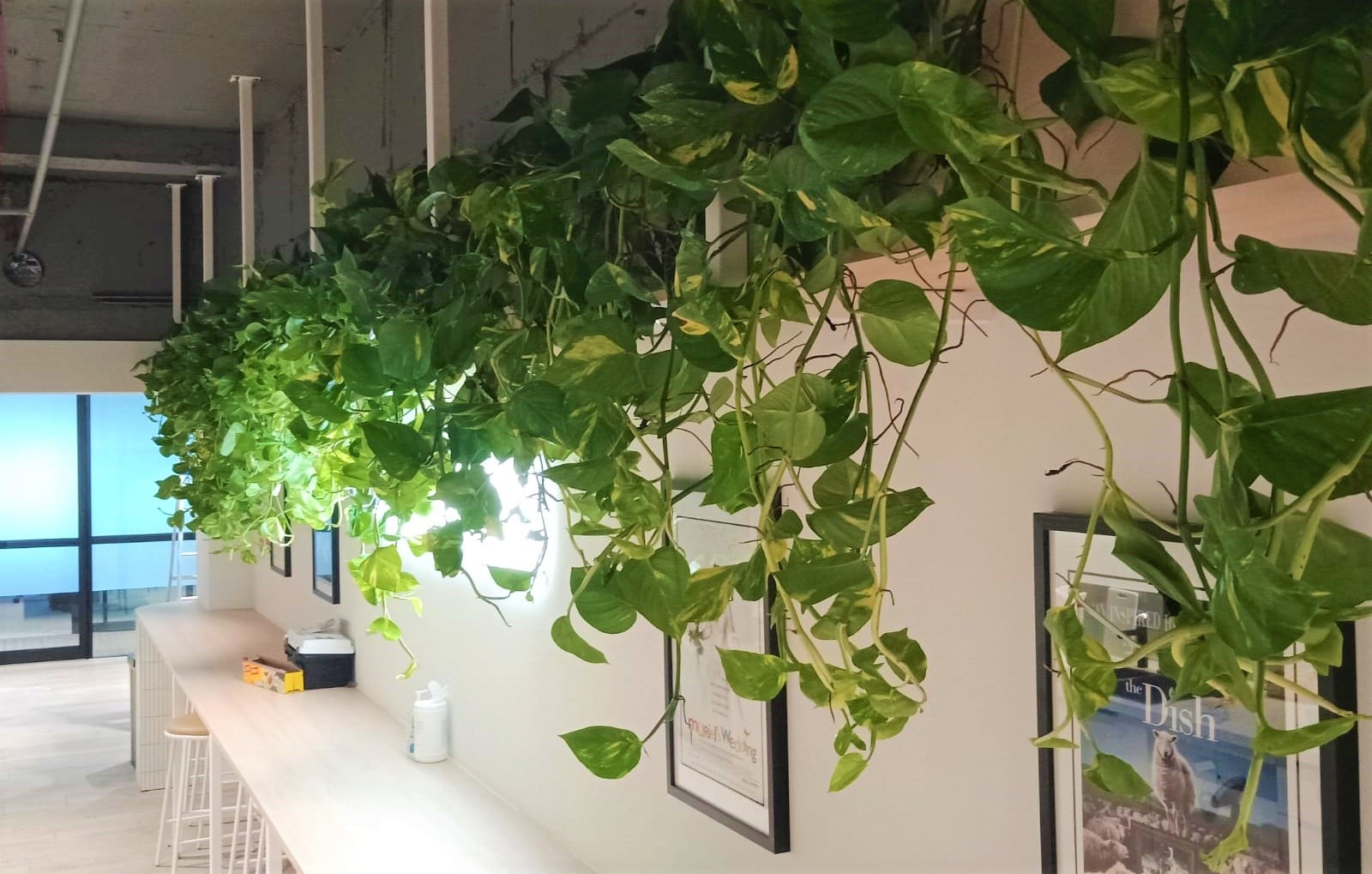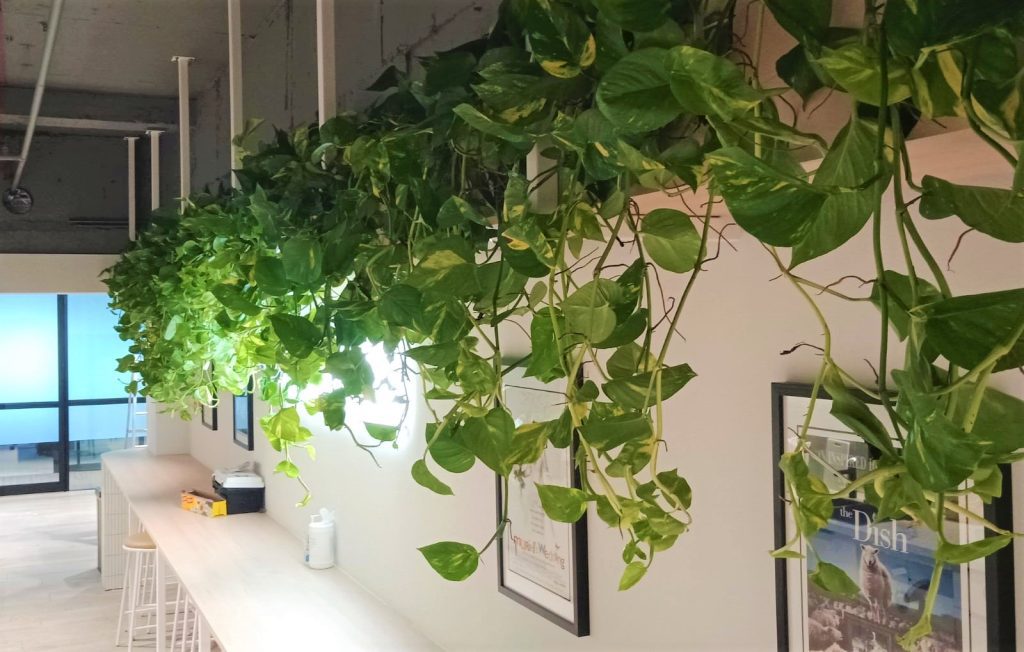 Consider the decor and style of the room
Adding plants to any space can be an easy and effective way to add a touch of natural beauty, but it's essential to ensure they match the existing furniture and office decor. That's where choosing the best plant pot comes into play, as it can make or break the overall aesthetic of the room. When selecting a pot, take into account the style of the space, the furniture already present, and the ambiance you want to create. For instance, a sleek and simple pot in a neutral colour can work well in a modern and minimalist space, while a decorative and ornate pot can add character to a traditional or cosy room. It's also worth considering the material of the pot, whether it's ceramic, terracotta, or any other option, and how it complements the existing elements of the room. By selecting the perfect pot plant, you can elevate the room's overall style and create a cohesive and stunning environment that is both inviting and professional.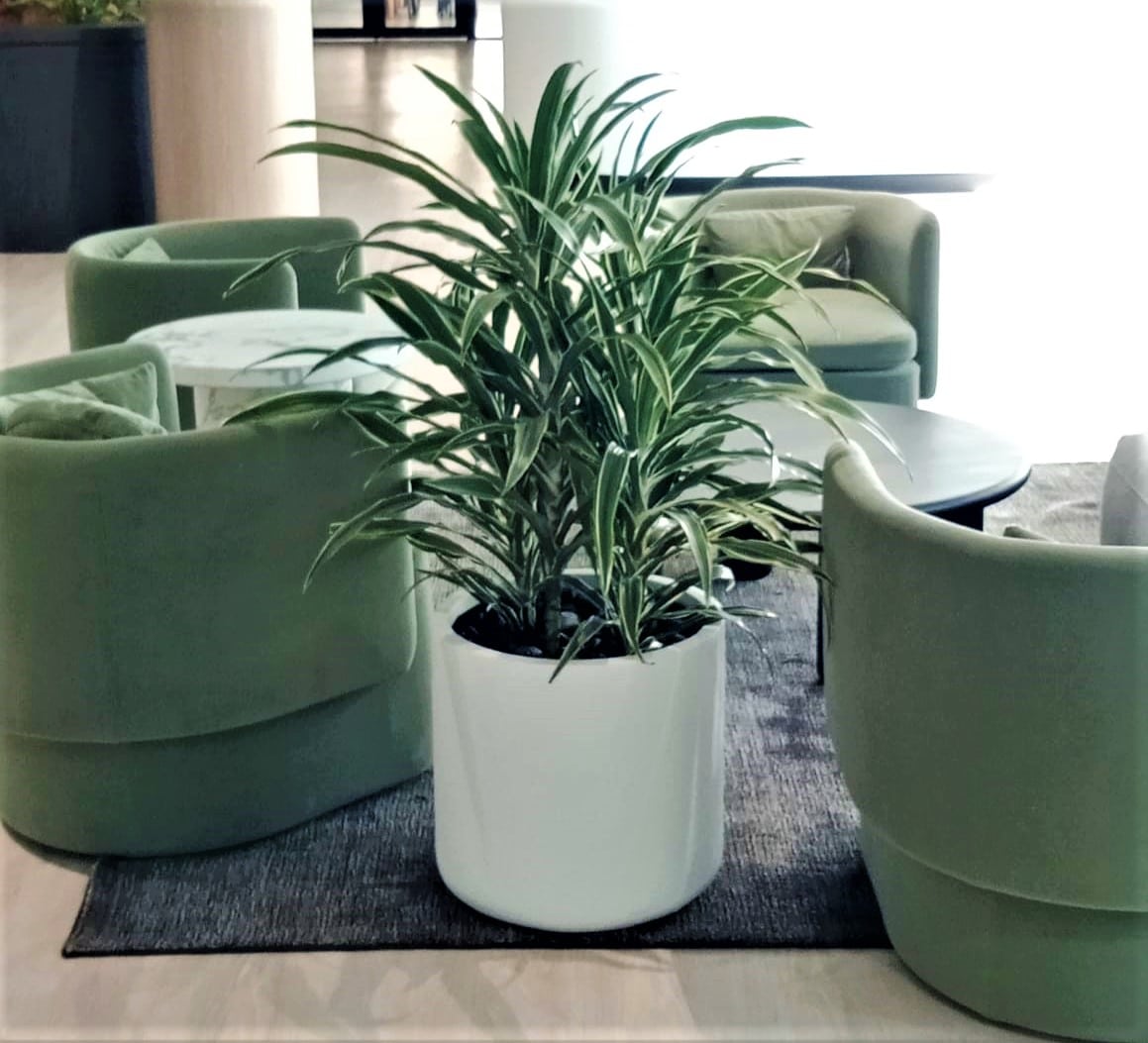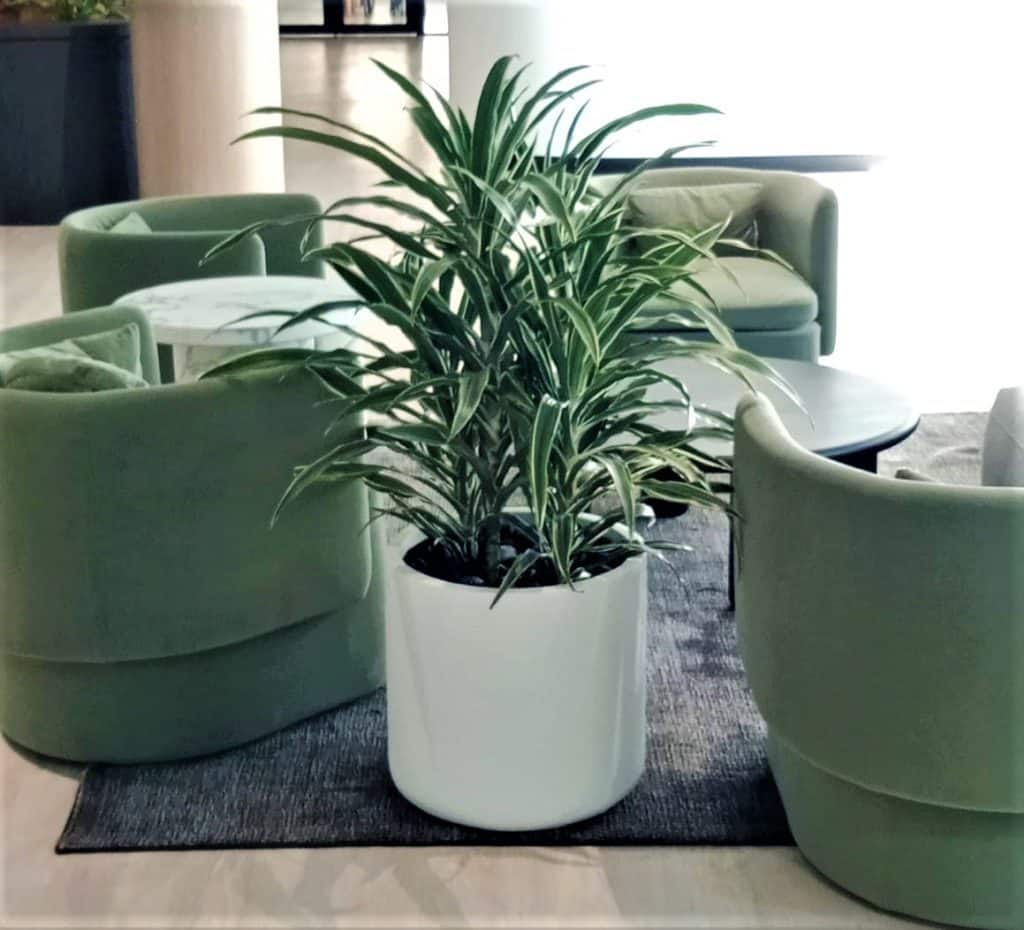 Additionally, don't forget to take the surrounding environment into account, such as the view out the window, other rooms, or the overall identity of the suburb, to create the perfect office plant arrangements that match your unique needs.
Need help?
If you're ready to add some greenery to your office space, consider working with the experts in indoor office plant hire, The Plant Man. With years of experience in plant staging and customised office plant fit outs, our team can help you create the perfect plant arrangement that complements your space's style and ambiance.
Don't hesitate to contact The Plant Man today to start planning your office's transformation with the power of plants!