Given the rise of remote and hybrid working, the concept of 'heading into the office' has changed significantly. Many companies are embracing the concept of "resimercial" design, which combines aspects of the home with a contemporary office space.
A well-decorated and inviting workspace can increase productivity and make the time you spend at the office more enjoyable. But knowing how to brighten up an office space isn't as simple as making a few changes without looking at the bigger picture.
In this article, we will explore some unique and creative office decor ideas to help you transform your ordinary office into a stylish and functional workspace.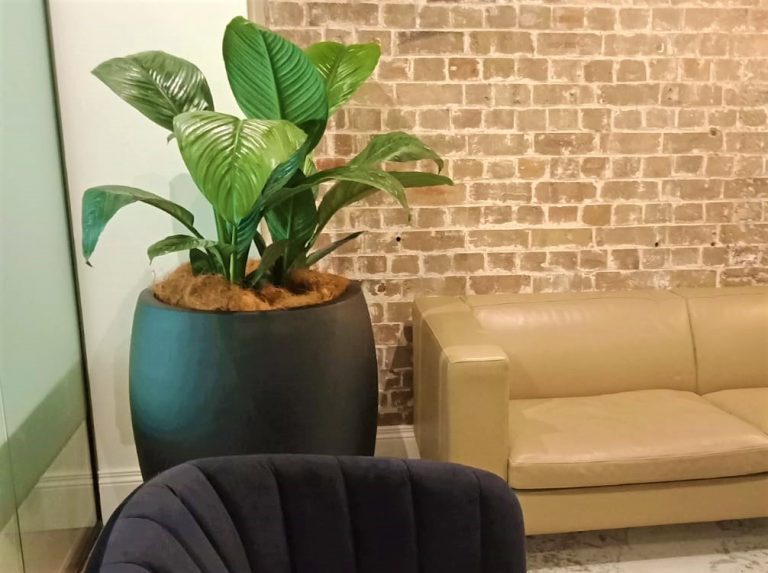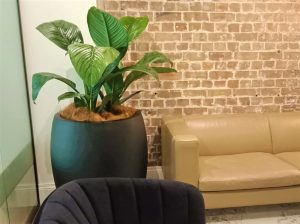 Create break-out spaces
Although open-plan offices are now the norm in many companies, there are still plenty of situations where having separate, dedicated spaces is crucial.
While some companies are investing in moveable dividers, others are also experiencing the benefits of using commercial office plants to create new and exciting break-out spaces. A tall plant placed next to your desk, some large planter boxes, or a few hanging plants create a natural partition whilst also looking attractive. These breakout spaces can be used for informal meetings, team building activities, or just as a place to take a break and recharge.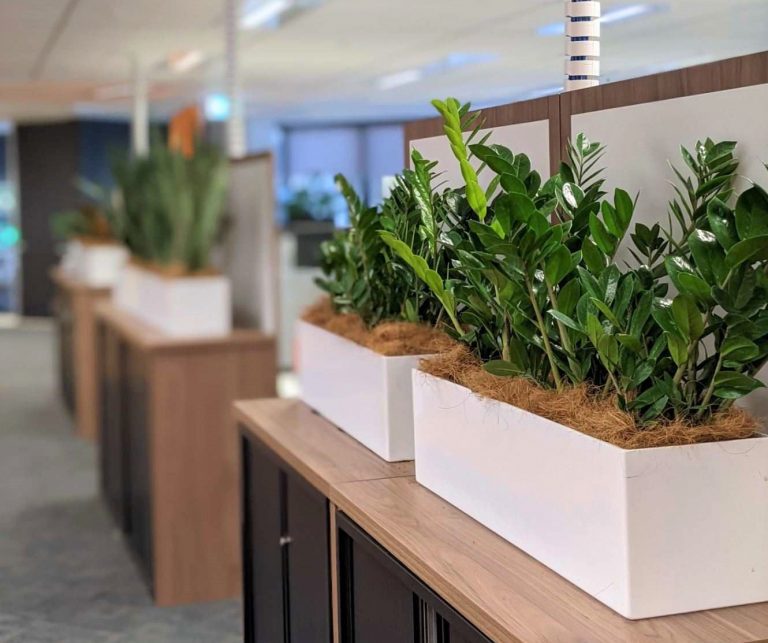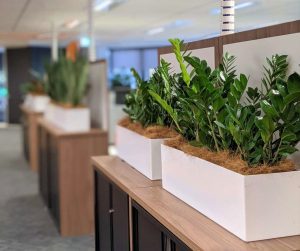 Connect with local artists
As offices become less corporate and more creative, paintings and decorations are appearing on walls as a way to brighten up the office.
However, rather than buying a stock-standard print online that thousands of other offices already have, why not connect with some local artists?
Check out galleries in your area or ask around about neighbourhood street artists and find one who can create an artwork for your office. Not only is this a fantastic way to support the local community, but it also positions your company as empathetic and authentic.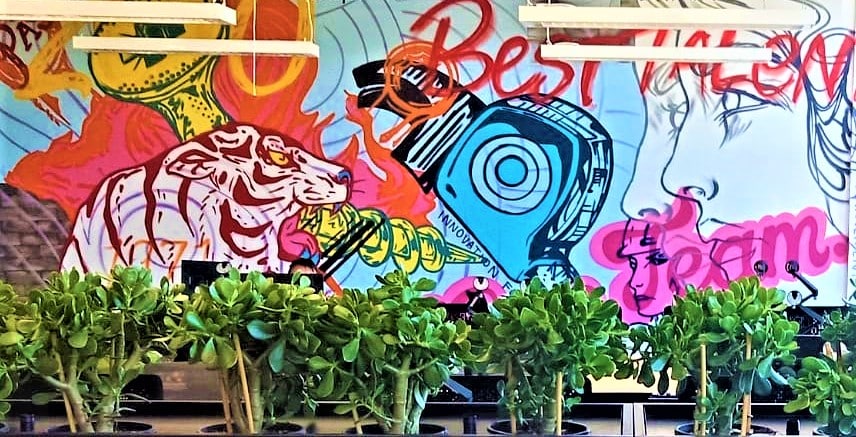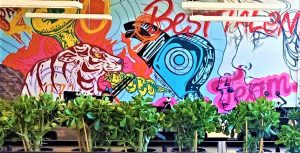 Create an accent wall
There's a reason many homes have an accent wall: it draws the eye, helps to echo the room's colour scheme and brings in a breath of fresh air.
Consider painting one wall in your office a bright and bold colour while leaving the rest of the space light and neutral. Alternatively, why not look into making a vertical garden or indoor living wall art? Both of these workspace decor ideas are a brilliant way to brighten up any workspace, regardless of size or available space.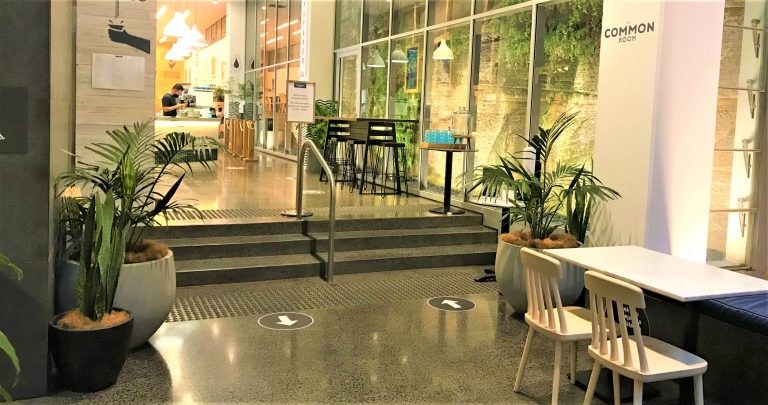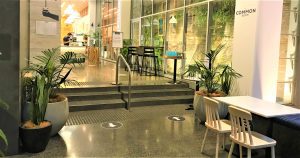 Introduce New Life Into the Office
Research has shown that having plants in an office can improve cognitive function, decrease stress and boost employee productivity. They also help to create a more visually appealing and natural environment, which can enhance employee morale and improve the overall aesthetic of the office.
Plants are one of the most versatile office decoration ideas, as they can be incorporated into your office in a variety of creative ways. If you're wondering how to decorate your office with plants, it's always best to start by examining your current interior design and identifying ways it can be enhanced. Consider sprucing up your storage units by adding a planter box on top or using a series of tall indoor plants, such as Kentia Palms, as a natural room separator.
Introducing plant life into the office doesn't have to be an overly complicated task. The Plant Man offers a wide variety of outdoor and indoor plant hire services, including installation and maintenance. Contact us to find out more about our services or request a free quote today.