We all know how much better we feel when we've spent time outdoors. Being amongst the soothing colours of nature reduces stress levels and brings a spring to our step.
But what if you could replicate this with indoor plants for the office? An indoor garden gives your working environment an instant facelift, and has heaps of health benefits too. Read on to find out how to transform your indoor space into an oasis.
The benefits of bringing the outside in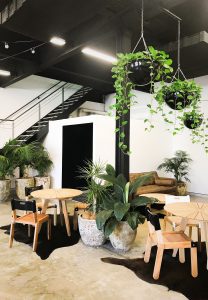 It's well-documented that working in a green environment has many benefits for body and mind.
Research has shown that plants have the amazing ability to cleanse their environment of bacteria and toxins, provide a peaceful, calming environment to work and be in, and as a by-product increase productivity.
There are lots of different ways to bring the outdoors into your office. Simple containers dotted around the place will give it an instant lift. You could also go for something more ambitious – a dedicated indoor garden or an indoor green wall.
Strapped for space? Think vertical!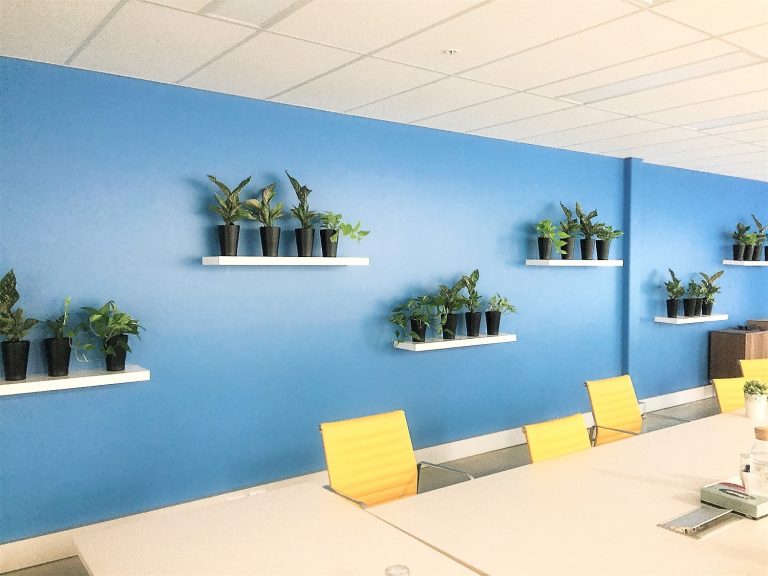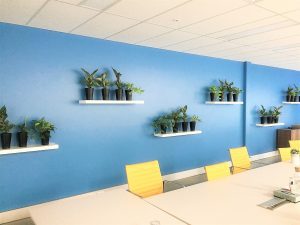 What if you're strapped for space? Wall planters indoor or outdoor always look stunning and create a pleasing display. So, even if you don't have a lot of indoor space to play with, by opting for an indoor plant wall or vertical wall garden you can maximise your available area with a stunning display.
Try aglaonema or ivy for shape and interest or develop your own wall garden that will provide your workplace with the luscious scent of growing plants which you can enjoy.
At The Plant Man we have plenty of experience and enthusiasm for creating your indoor plant wall display. Check out our page to find out how we could transform a dull or blank wall space into a work of living wall art indoor!
Contact us for indoor plant design and maintenance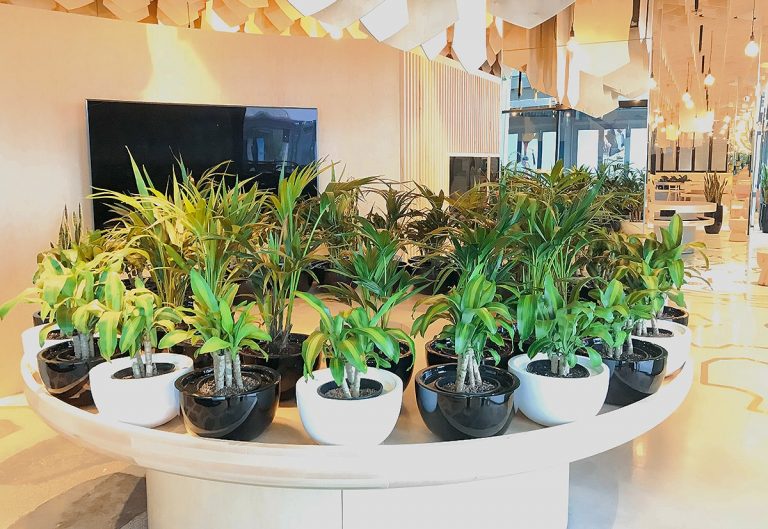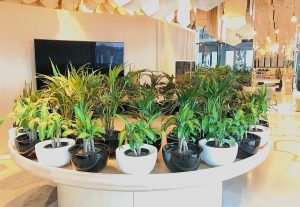 Have you ever dreamt of creating an indoor garden in your working environment? By bringing plants into your work space, you will add a number of health benefits while creating an inviting atmosphere. Find out how The Plant Man can help you create a perfect, indoor oasis to welcome your workers.
Why not make your dream of an indoor office oasis or indoor plant wall a reality? To find out how we can design, install and maintain an indoor plant scheme, contact us at The Plant Man for a friendly, no-obligation quote.