Plants are a fantastic way to beautify any office space, providing lush greenery, a calming presence, and the ability to filter and purify the air. However, just as important as the plants you choose are the pots and planters that they will be living in. Depending on your circumstances and your indoor plant, the planter box that you select will vary. Here are a few things to consider when choosing a pot for your plant.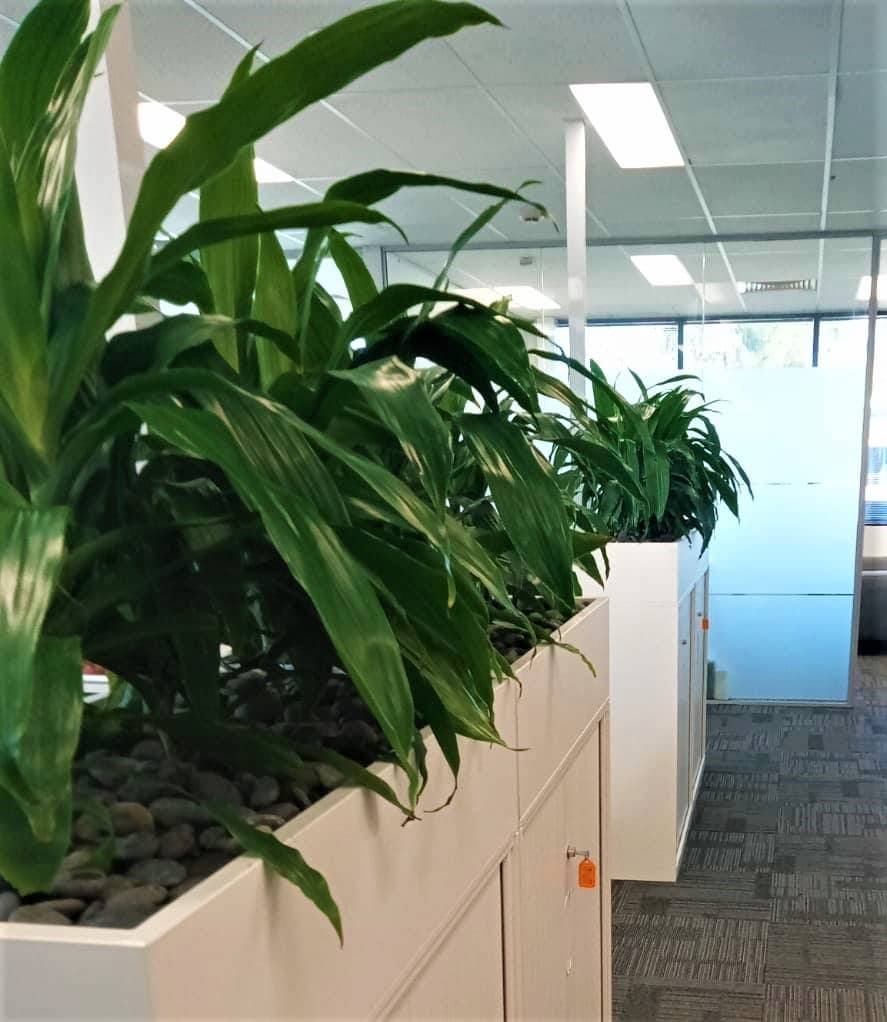 What is the most important thing to consider when choosing a planter?
Most importantly planter boxes should be watertight, as should the internal mechanisms that house the water. If your planter has a leak, your plants may not get enough moisture, and die as a result. However, more importantly, even the smallest leak will see water seeping out of the planter, resulting in (sometimes irreparable) damage to the plant's surroundings including carpets, furniture, valuable documents, and equipment, as well as create a slipping hazard.
What material should I choose for my planter?
When choosing a planter box for the office, the first thing you will want to consider is the material, as it will decide how long-lasting or durable the box is. When working in an office, you do not want to constantly replace deteriorating planters or ones that show their age, so keep in mind elements like moisture, direct sunlight, and heat. For example, while stone planters look gorgeous in a garden, they scratch and chip easily, and can look rough and old in an office space.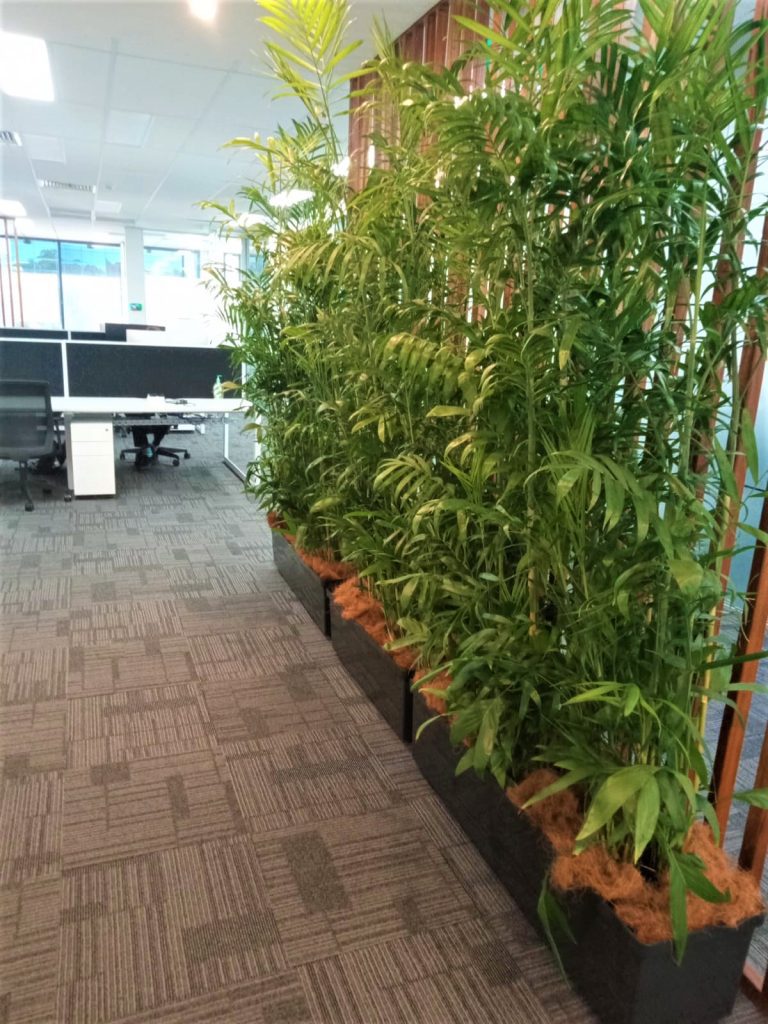 Porous vs non-porous planter boxes
We previously stated how important it is to ensure the inside of the planter is watertight to protect its surroundings from damage. Once you put a liner into the pot, you can then choose from both porous and non-porous options for your office.
Planter boxes made from terracotta, ceramics, wood, and concrete are considered porous options and allow the easy circulation of water and air. However, because of their porous nature, they tend not to be waterproof and can dry out relatively quickly. Water will seep out and damage the floor coverings if not monitored constantly. While this may be a good option for outdoor planter boxes, it is not ideal for indoor plants.
On the other hand, you may choose a non-porous planter box made of a material like plastic, metal (non-rusting metal such as zincalume or stainless steel) or fiberglass. These types of planter boxes are incredibly durable and completely waterproof and watertight, which means your floors and carpeting will never be ruined.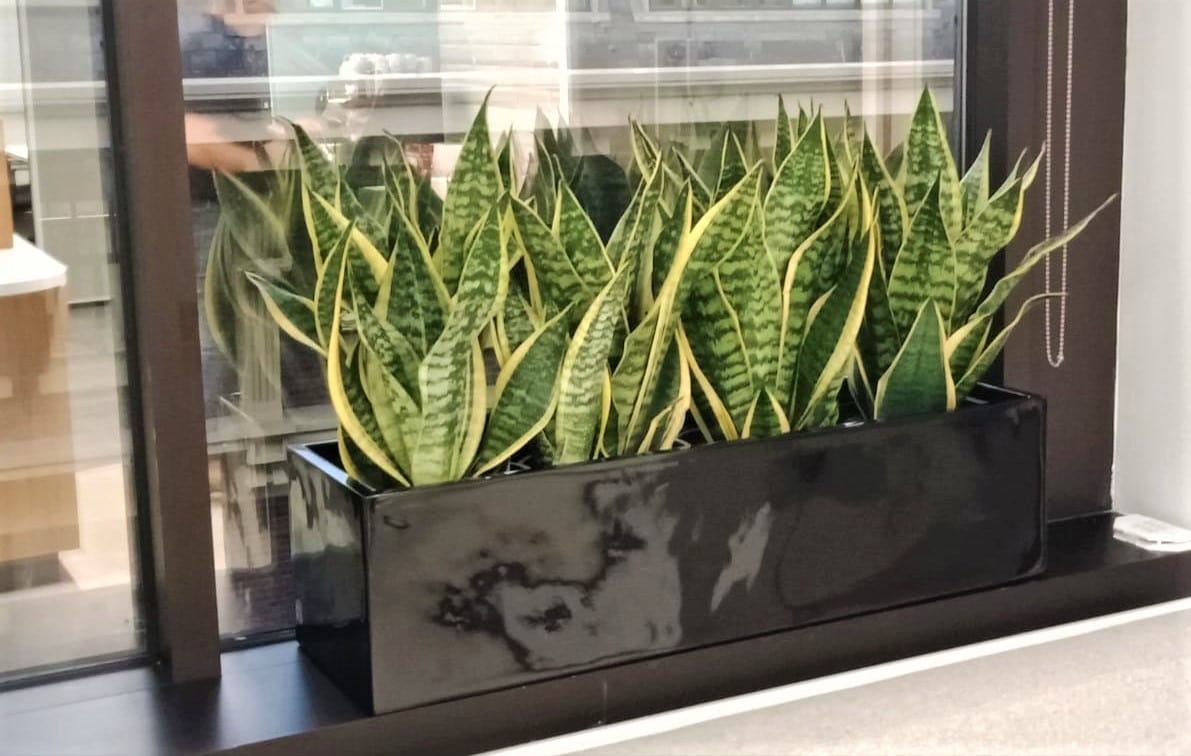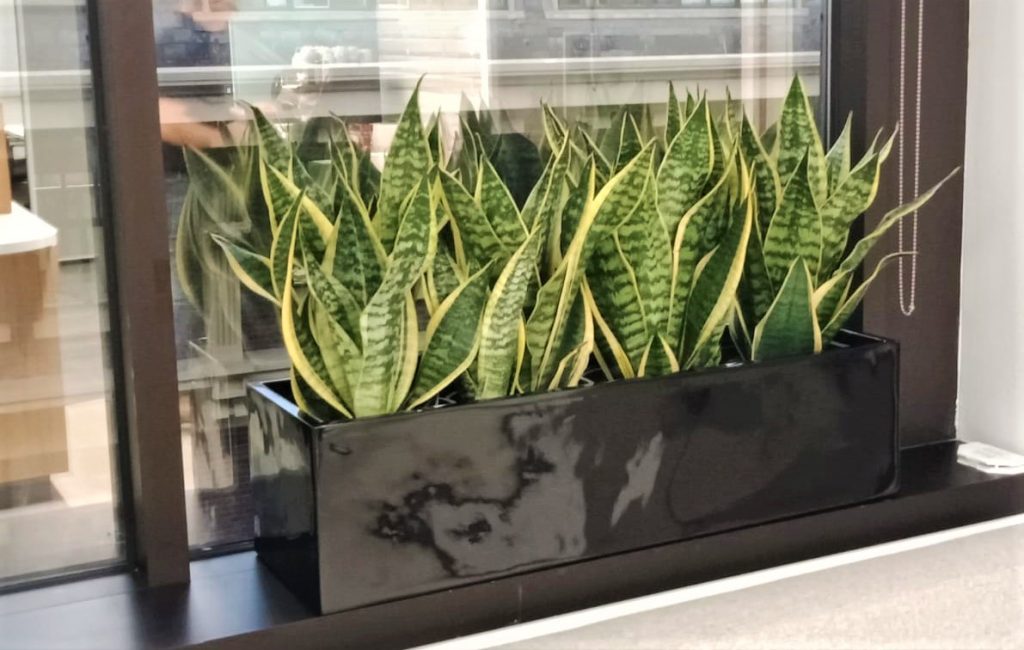 What shape and colour should I choose for my planter?
There are so many planter types available for your consideration, and your choice will vary depending on the tone you want to set for your office space. If you want to create an environment that is more corporate and subdued, choose planter boxes with clean and simple lines, minimal texturing, and come in a single muted colour like grey, black, white or charcoal.
Alternatively, if you work in a more modern and fun office space, why not consider something a bit more adventurous? Look for planters in bright colours or consider ones that have a bit more variety in their shape, such as raised planter boxes or a pallet planter box that is suitable for shelves or benchtops.
Last but not least, keep in mind the needs of the plant itself. Remember that the roots of your indoor plant will need room to grow, and root system depths will vary depending on the type of plant. If your plant has a deep root system, you will need a planter with a good amount of height, while plants with shallow root systems tend to prefer more space and will flourish in a large but wide bowl.
There's nothing quite like a bright and colourful workspace, filled with gorgeous plants and greenery. For help selecting the right planter box for your Sydney office, get in touch with our team today!